Better integrations, more automated processes and more personalized communication were the main reasons for the shift to Yulsn Marketing Cloud
Home Shopping and e-commerce in 8 countries
POMPdeLUX is a danish fashion brand who are designing, producing and selling quality clothes for children from 1-14 years old.
They have a large network of Home Shopping consultants in 8 european countries, and supports the sale via their own webshop as well.
POMPdeLUX have very high standards for the visuals expression of their brand.
The high quality standards also apply for their emails, so the requirements for a very user friendly, easy and flexible way to produce beautyful emails in different languages are also high.
Further more it was important for POMPdeLUX, that they were able to segment content in different emails based on purchasing behavior as well as profile information and behavior in emails and on the website.
Since all sales are NOT going through the website, a robust integration with the ERP system (Ax) was also important.
All these requirements were met with the shift to Yulsn Marketing Cloud - and new requirements keep on coming in, and is being fulfilled!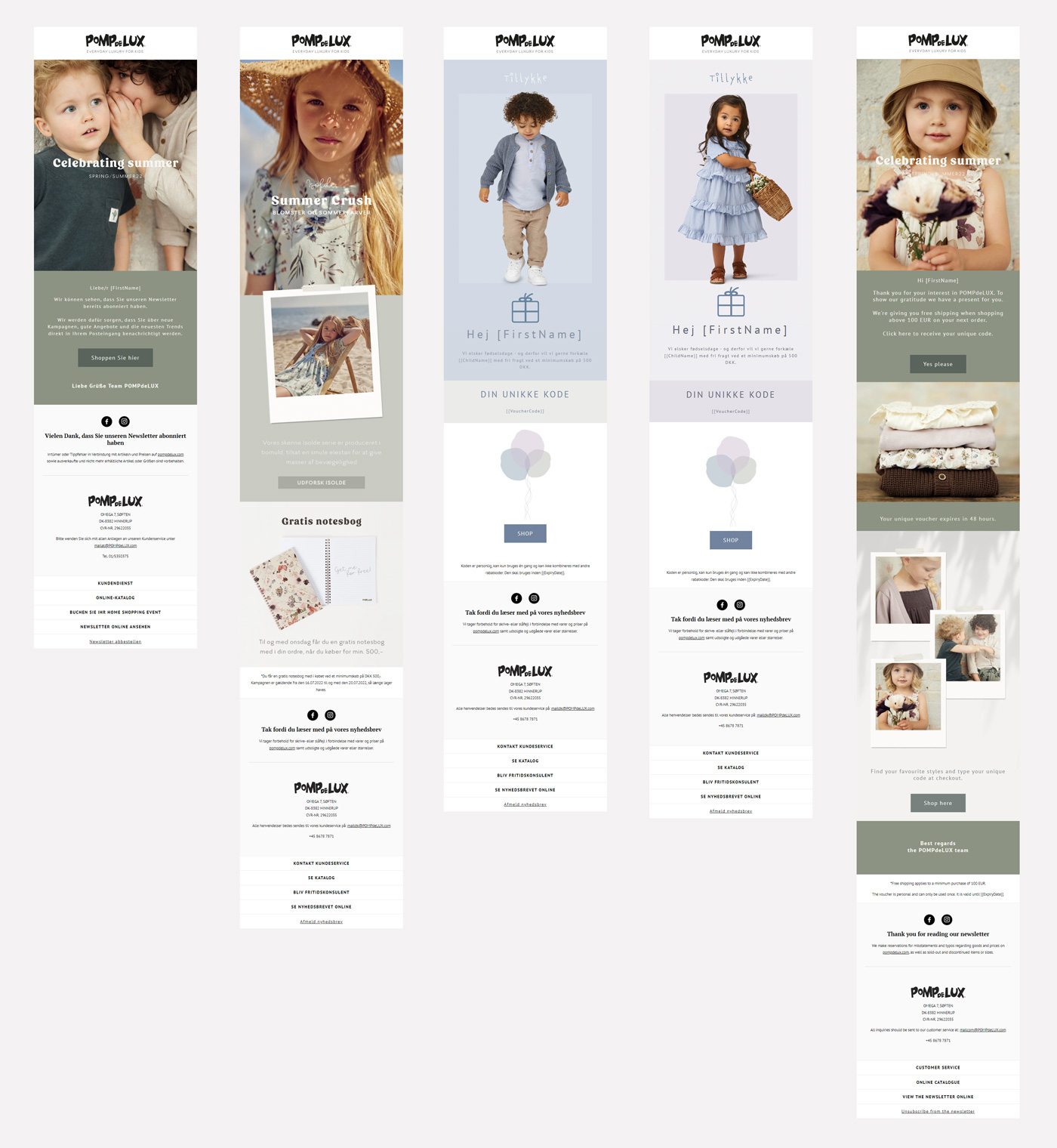 All styling are kept in stylesheets of the templates. When changes are done in any styles or templates, it immediately effect all mails using the styles/templates
In many email marketing solutions templates are only used to insert html-code and content into separate emails.
This approach means that if you want to change anything, you will have to change it directly in each mail.
This is NOT the case with Yulsn Marketing Cloud!
In I Yulsn Marketing Cloud even the styling of headlines and regular text is placed in the stylesheet.
If you - like POMPdeLUX - work with many automated emails and many countries, this is really a time saver when you have to change styling or template content in your emails.
The same is the case if you have inserted products from your webshop / product feed. In Yulsn the individual email only contains a reference to your product feed, so the actual products are inserted in each email just before the mail is sent.
POMPdeLUX are also using Yulsn Marketing Cloud for gamifcation
A Quiz based advent calendar is an example of one of the gamification initiatives. This type of campaign has proven to give a very high engagement with new customers as well as the loyal customers.
Time saved on administration were one of the main reasons for chosing Yulsn Marketing Cloud for gamification initiatives.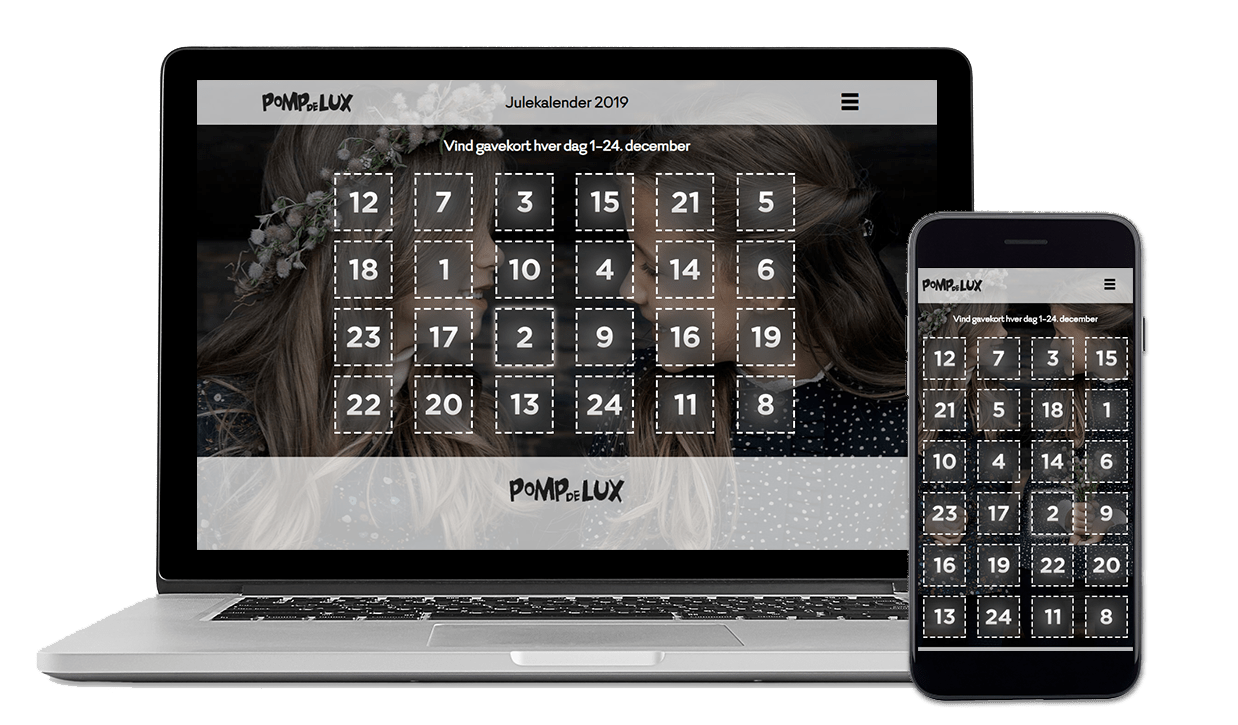 Book a demo of Yulsn Marketing Cloud
Let us give you a short presentation of the many possibilities with Yulsn Marketing Cloud - and how we can help you fulfill your ambitions within your budget.