Here are examples from some of our customers. Please contact us if you want to hear more about what we can do for you.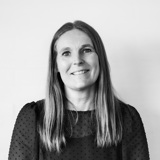 Helle Skou Nørby, Small Danish Hotels
Small Danish Hotels have been working with Yulsn since 2012. In 2016 we chose Yulsn Marketing Cloud as our main platform for our Loyalty Program (Benefits) as well as all Marketing Automation, Email Marketing and gamification activities.
We use Yulsn as our Customer Data Platform and content hub so it integrates with all our customer facing systems.
We also have integration from all the systems used by the individual hotels, in order to assign loyalty points automatically, and communicate with the guests before and after their stays.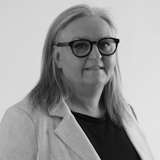 Gitte Panayotis, COO, POMPdeLUX
POMPdeLUX have been working with Yulsn since 2016 and in 2019 we chose Yulsn Marketing Cloud for Email Marketing and Marketing Automation.
We have chosen to integrate with our e-commerce solution, which gives us great flexibility in the way we can segment, personalize and automate our communication.
Yulsn is also integrated to our loyalty program, which makes it our primary point of contact to our customers and the glue that ties our systems together.
Email Marketing is a top priority at POMPdeLUX, and we value the high quality in service and support delivered by the team at Yulsn. We also use Yulsn Marketing Cloud for gamification and SMS.
Yulsn may not be the most well-known email marketing solution, but it deserves our best recommendation.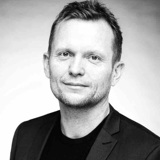 Kristian Gren, Director of Marketing and Business Development, Middelfart Sparekasse
Middelfart Sparekasse have been working with the team at Yulsn since 2010.
In 2018 we started using Yulsn Marketing Cloud for Email Marketing, Marketing Automation and Gamification in order to get a better integration to our other systems and to automate more processes.
We are very pleased with the technical solutions as well as the great flexibility and competent support, service and feedback we get from the team at Yulsn.
Book a demo of Yulsn Marketing Cloud
Let us give you a short presentation of the many possibilities with Yulsn Marketing Cloud - and how we can help you fulfill your ambitions within your budget.